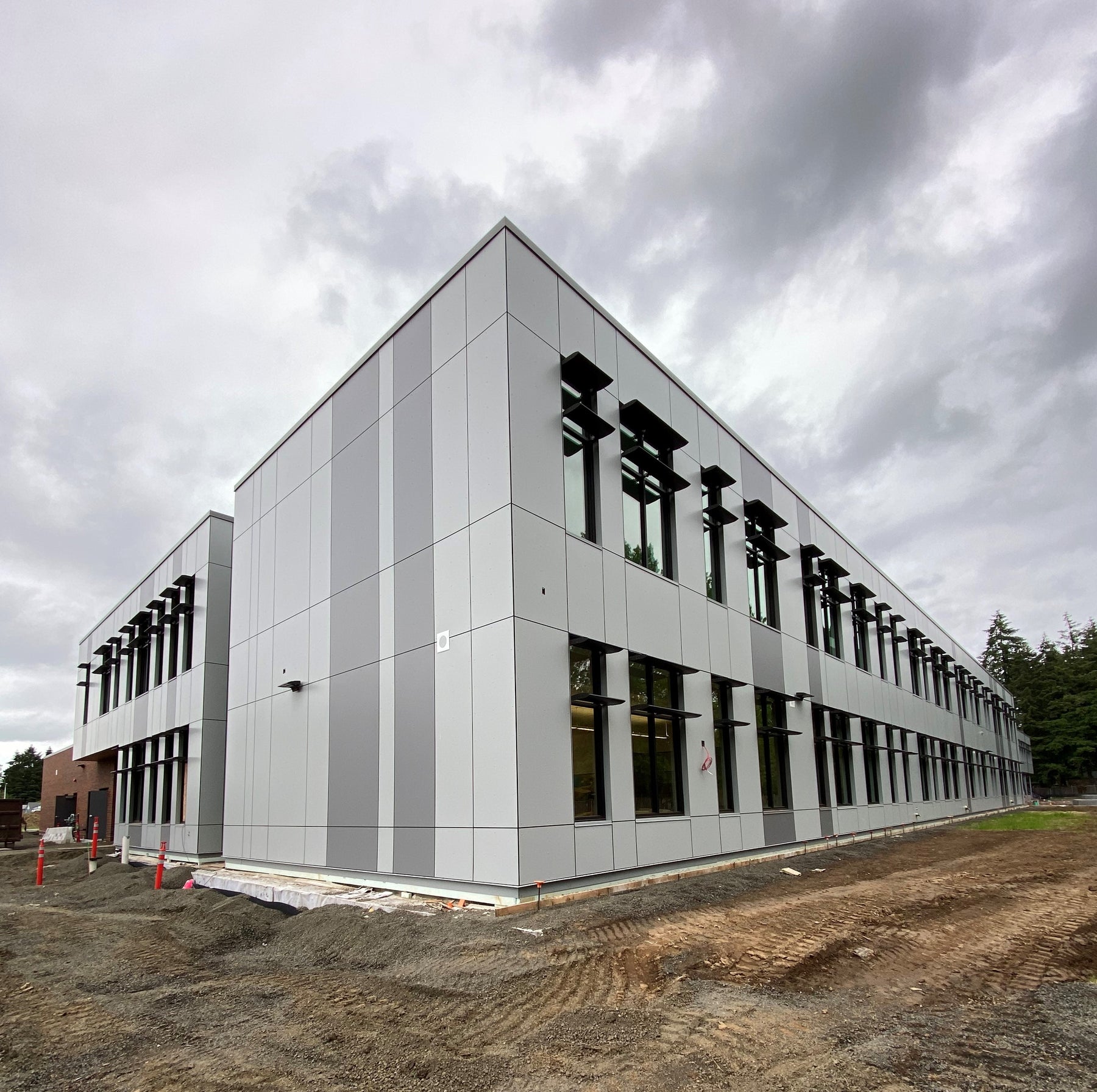 Brookwood Elementary School Replacement - OR
Located in Hillsboro Oregon, Brookwood Elementary School was built in 1970 as an open area school, in the hopes to cultivate a friendly and caring learning environment amongst staff and students. 
Due to the high volume of students, 
Brookwood Elementary School decided to replace
 the existing building and revamp it for fall 2020.
It will be approximately 73,700 sq. ft., a two-story building that can house up to 600 students!
Owner: Hillsboro School District
Completion: 2020
Location: HIllsboro, OR
Architect: DLR Group
Installer: TT&L Sheet Metal Inc
Material: Trespa® Meteon® Silver Grey A03.4.0, Trespa® Meteon® Mid Grey A21.5.1, and TS150 Exposed Fastening Screws.