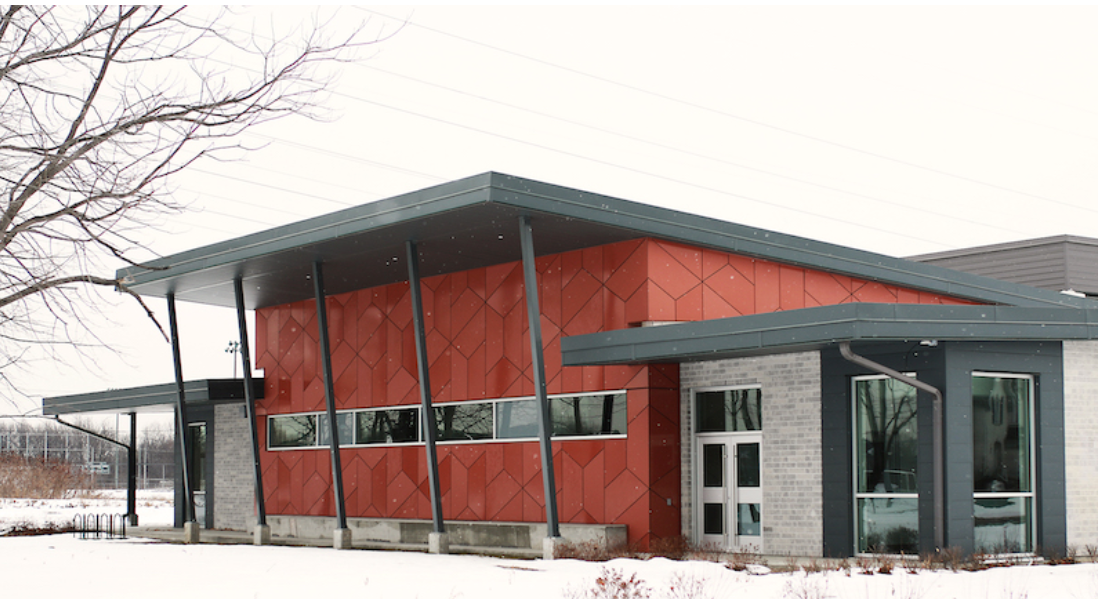 We won not once, but Twice! The AERMQ Gala
This year, ATS and Trespa attened the AERMQ (Quebec Facade Installer Association) Gala in Mont Tremblant, Quebec.At the Gala ATS was presented with not one by two awards! Congratulations goes out to all those involved with using beautiful facades in the QC market. 
The first victory came with having the best facade under $300K,  and the second was for the most loved facade. These awards were presented in front of the entire association and put us on center stage, building credibility and awareness in the Quebec market.
A lot of work was involved across ATS in securing these awards. A special thanks goes out to our representative Johanne Nardelli. Her in-depth knowledge of cladding and astonishing work ethics was one of the driving forces that help us secure this win.
Johanne Nardelli holding the awards

The feedback from our Quebec installing partners is that our service levels are second-to-none, and really separates us from our competitors!
Once again, congrats to the Quebec team on their recognition! Awards such as this truly reflect our hard work and quality standards. It also communicates well with our customers that we have confidence in our work.