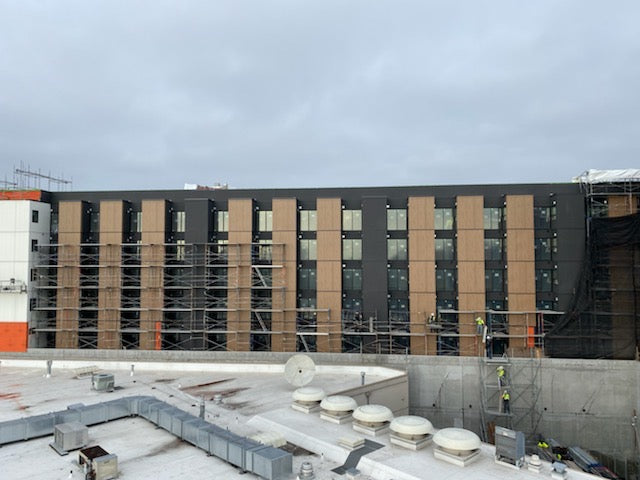 U Place: Seattle, WA
U Place is a mixed-use building that combines both luxury 
apartments and commercial stores totaling
242 units and 23,900 sq ft.
This unique apartment development is located in Seattle Washington, 
adjacent to a high-end boutique mall and in close proximity to the University of Washington campus. This tight construction site made installation more complicated and has been in progress for over three years. 
Not only does U Place have a modern sleek layout, but it comes with great amenities and a beautiful view along the lakeshore.
The elegant wood grain look was achieved with the use of Trespa® Meteon® color
French Walnut (NW14)
. The durability of this material was a large driving force behind the selection for this project. With that being said, this decor was an important factor based on the design review boards in Seattle. 
Owner: ZQH Investment
Completion:

 
1/15/2020
Location: Seattle, Washington