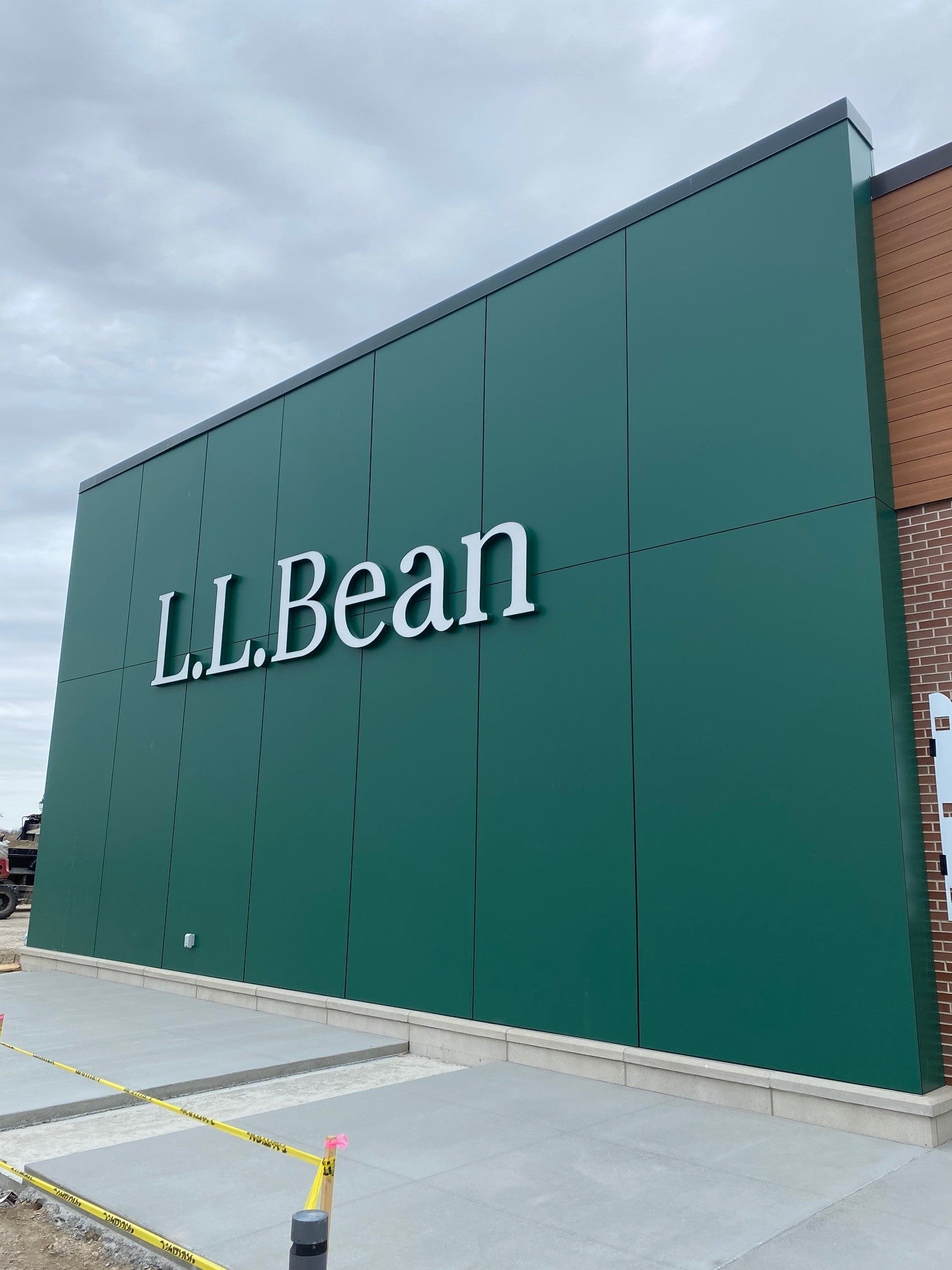 LL Bean - Tuscan Village
 L.L. Bean is an outdoor equipment retail store made up of 54 different locations, serving customers internationally. Founded in 1912 in Maine, L.L Bean had the solution for wet feet and providing adventure seekers with the proper equipment. The Tuscan Village location in Salem, New Hampshire is one of the most recent developments, open to the public this spring featuring an interactive and hands-on experience.
L.L Bean classifies as part of our Corporate Identity Development (CID) program working with stakeholders to assist with the management of multi-unit and multi-national programs. We work to assist them with the management of large-scale Trespa® facade projects, with help from our great team of professional engineers, estimators and fabricators, a talented marketing team and an award-winning inside sales team to provide you with excellent support and service. 
This retail location required 8,672 square-feet of Trespa® material.
The Trespa® Meteon® Dark Green (A32.7.2) color matches the LL Bean branding perfectly, creating cohesive corporate Identity and was an easy selection for the architect. Trespa® was an obvious option based on color, color stability, and durability of the product.
Trespa® Pura® Romantic Walnut (PU08) was the accent color giving that aesthetic wood texture to complete the look.
With our Quick Ship Panel website, contractors have direct access to our extensive inventory program 24-hours a day - making QSP a source for fast and easy ordering. Let our CID rep Linda Fogazzi help you today!
Completion: In progress
Location: 
Salem, New Hampshire