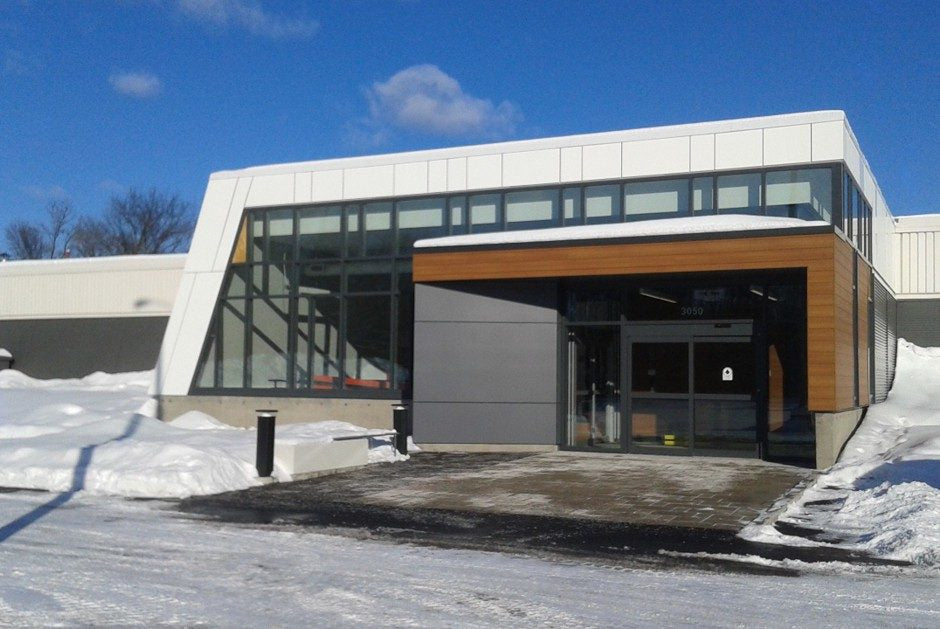 Duberger Arena Remodel
In 2018, the Duberger Arena was officially opened to the public, sporting a facade featuring Meteon MW08 Italian Walnut Decors & Pura PU08 Romantic Walnut. This project required major renovations, costing the city of Quebec a $2.4 million investment, providing an expansion of the entrance hall and the modernization of existing facilities.
The quality of Meteon and Pura Trespa cladding was chosen to help complete the  remodel.
To read the article Click Here
Location
: Quebec, QC
Completion
: December 2018
Contractor
:
Levesque & Associes Construction Inc
Architect
:
Larochelle et Desmeules
Building Class & Type
: Recreational Facilities
Material
:
Meteon Italian Walnut NW08
&
Pura Romantic Walnut PU08