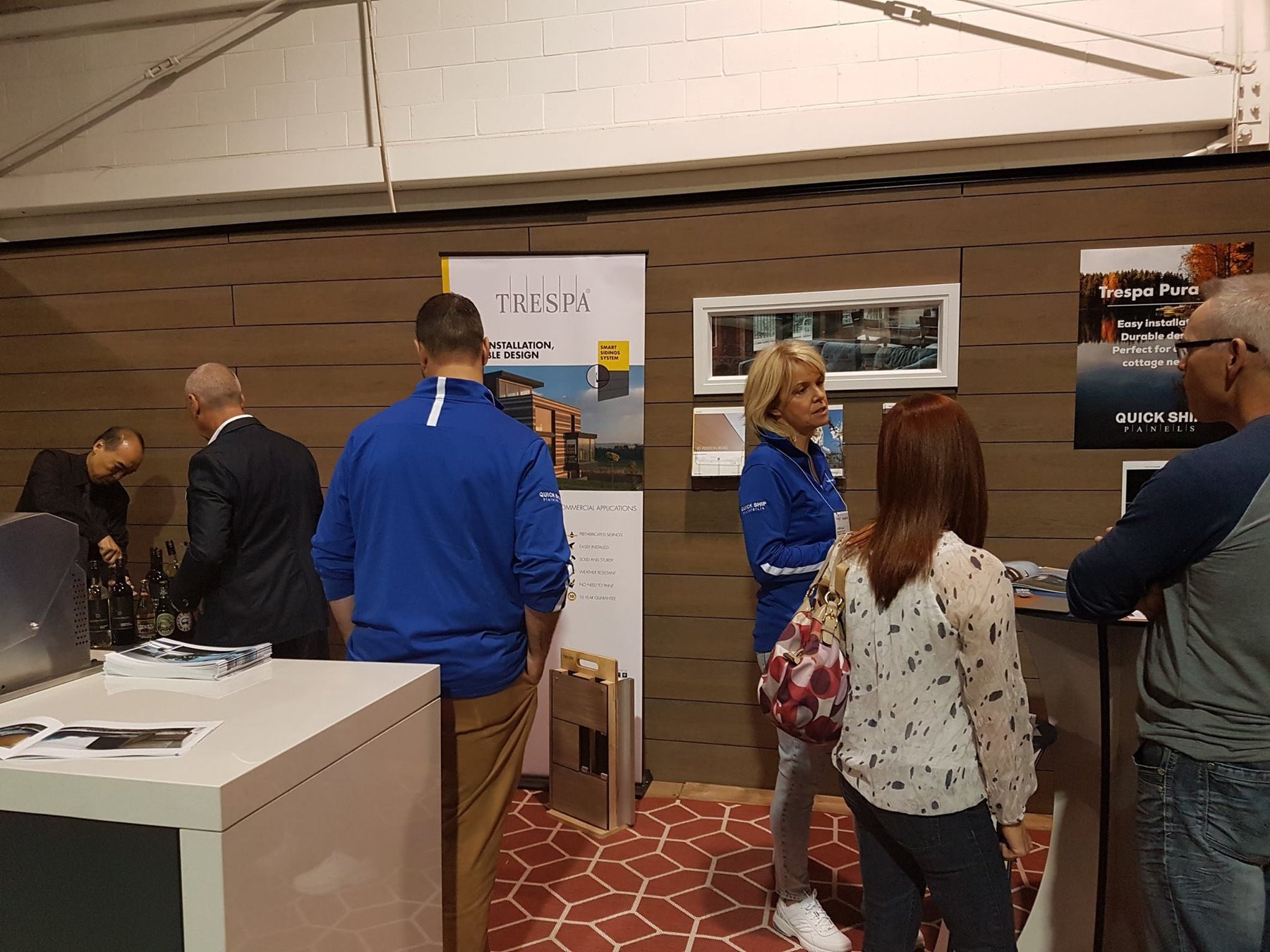 The Fall Cottage Life Show 2017
Goodbye warm summer, hello crisp, cold fall. The Fall Cottage Life Show held from October 20 to the 22nd, had us feeling quite autumnal. With the vastly changing and challenging conditions the Canadian environment brings, from the severe winters to the warm, humid summers, a great challenge to the Canadian cottage is choosing products that can withstand the elements and look great in all seasons while providing a return on investment.
For the exteriors of your home in the city or cottage country, Trespa Pura NFC® is the superior choice. Trespa panels are beautiful, durable, sustainable and easy to install. As a system, using rain screen principles, OBC's energy codes can be beaten by over 50% (see the Future Dream Home Case Study).
Trespa Pura NFC® are also easy to install, our Fall Cottage Life and Future Dream Home applications were built by a non-tradesperson with relative ease in a few days!   
 Take a peek at what you missed at The Fall Cottage Life Show.
The warm, natural wood grains displayed at our booth are just a few of the many wood grains, colors, grains and applications (Flush, lap and shake) the versatile Trespa Pura NFC® panels come in. At Quick Ship Panels, we are proud to be North America's largest stocking distributor of Trespa® products and pre-cut panels, which minimizes your installation time and costs.
Spend more time enjoying your property and less time working on it!
Trespa is highly impact and scratch resistant and because of its Electron Beam Curing (EBC) technology, It is UV resistant which prevents fading and makes it very easy to clean. This eliminates the continuous maintenance and refinishing so you can spend more time on your dock and in the water!
By choosing Trespa Pura NFC® you can also ensure you are doing your part for the environment as the panels are PEFC and FSC certified and are contain up to 70% natural fibers, which promotes sustainability. To learn more about our panels visit, www.quickshipanels.com
Take a look at some of the pictures from the show:
For more inspiration, take a look at some of our other projects at www.quickshipanels.com or follow us on Facebook and Twitter.