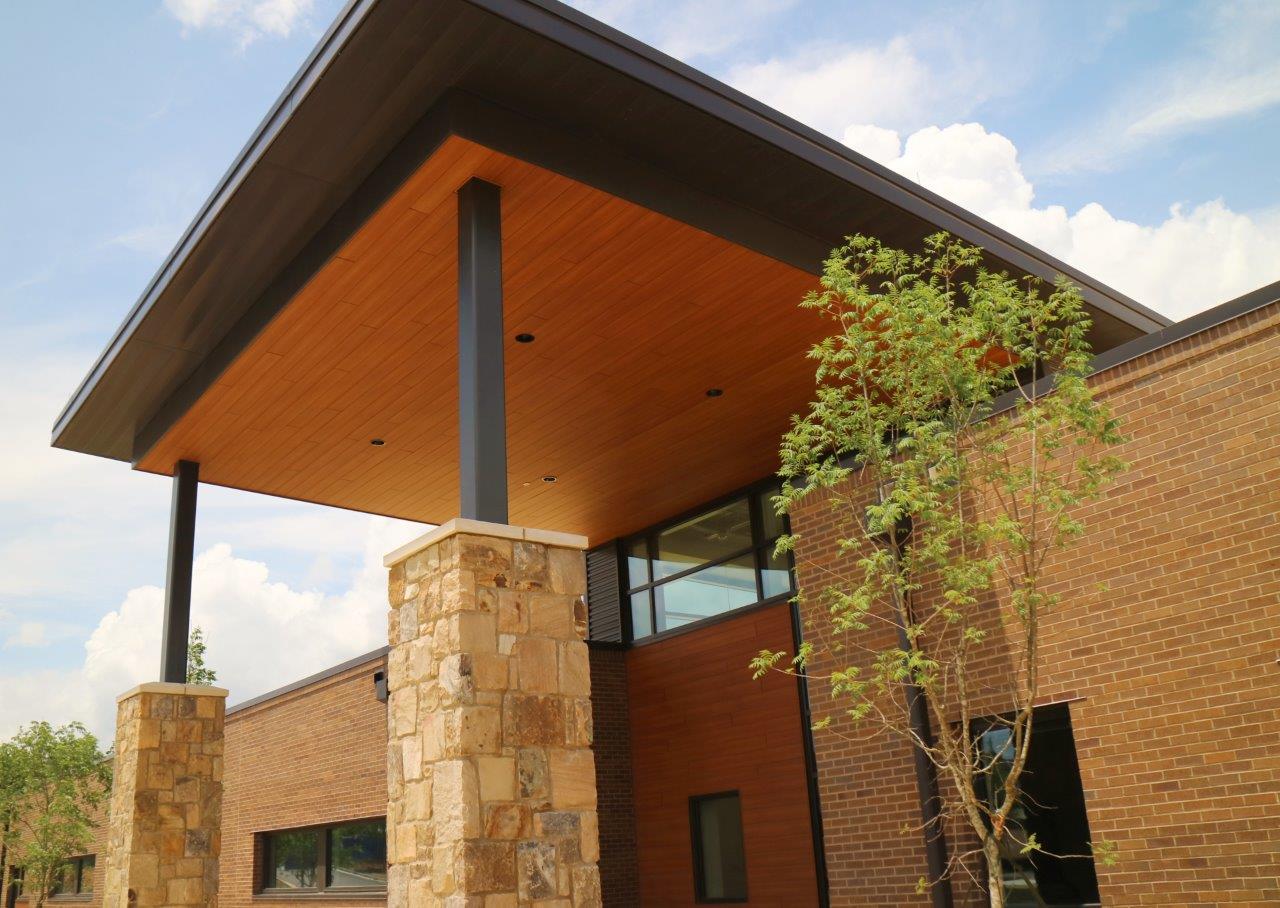 Lanier Technical College, Gainesville, GA
Lanier Technical College, a unit of the Technical College System of Georgia the foremost workforce development resource for the surrounding counties received $10 million in 2015 from the Georgia Legislature to design and build a completely new campus to accommodate its growth. Thus an 85-acre site for the campus was purchased in Gainesville.
Pond
(Prime design professional), in association with
Stevens & Wilkinson Architects
and Engineers, was selected to provide programming, master planning, and design services for the new campus.  
For the exterior of this campus, Trespa Pura was selected in warm,
Romantic Walnut.
The Pura siding adds character and charm to the building which aligns with the Campuses vision to provide a 21st Century Campus for Northeast Georgia residents which encompasses educational, continuing education, and workforce development training opportunities over numerous programs.
Key features of the new campus will not only be industry leading technology today, but also the flexibility to expand, re-tool and adapt to what will undoubtedly be incredible advances in sciences, industries, and systems well into the future.
By choosing
Trespa Pura NFC
the building will look good well into the future as well.
The long-lasting, durable panels are easy to install and feature exceptional color-fastness and aesthetic appeal.
Project:
Lanier Technical College